Asamoah Gyan Snubs Bisa Kdei's Hammer For Stonebwoy?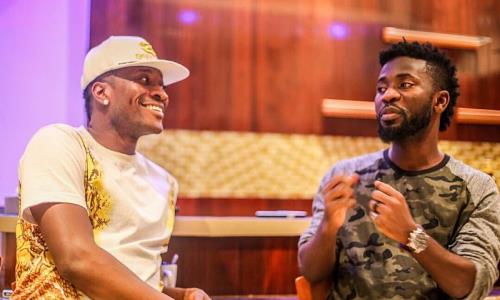 It is not clear the reason why Asamoah Gyan got missing on a song he did with Bisa Kdei, but we believe it is only two things that can let Asamoah Gyan or Bisa Kdei refuse to release their collaboration.
Tillylive been carefully monitoring when the actual Hammer with Asamoah Gyan is coming out but it seems we will never have it.Asamoah Gyan has not even posted anything about Hammer. Not even the artwork.
This shows there is something going on that we are not observing and talking about See some tweets about Asamoah Gyan and Bisa Kdei's Hammer which is still not yet in.Just few hours ago, Asamoah Gyan posted his joint with Stonebwoy and unlike what he refused to do for HAMMER, Asamoah is publicizing well for Stonebwoys collaboration with him,Does it mean Bisa Kdei isn't worth his collaboration or he prefers Stonebwoy over Kdei?
Related