4 Persons Escape Death On Sunyani-Kumasi Highway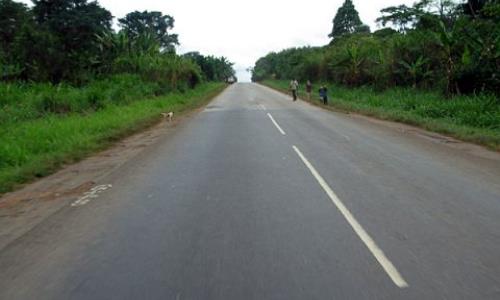 Because of the deplorable nature of the road, the truck which was coming from the opposite direction lost control in the attempt to swerve the numerous potholes developed at that particular stretch of the road', he said.
'Our driver managed to control the situation because he was not speeding and that is what saved us', he said and cautioned drivers against over-speeding on that particular stretch.
'Sometimes I don't understand the way we think as Ghanaians. Should we sit down for tragedy to occur before we reason', he said.
Mr Bediako appealed to the government and responsible institutions to as a matter of urgency attend to the problem before another gory accident occurred on the highway.
Related